Nombre del producto: niños bicicleta 3-12 años de edad
tamaño: 12 "16" 20 "
Embalaje: 50% CKD 85% SKD
Marco: hi-ten, alta resistencia
Pintura: no tóxica y ambiental
Sistema de frenos: F: V freno R: freno de tambor, palanca de freno de aluminio
Silla de montar: PVC, cómodo, con mango
Otheres: con botella; Agarre de PVC, liberación rápida de aluminio; más grueso, más ancho y poste de rueda de entrenamiento más fuerte de 90 grados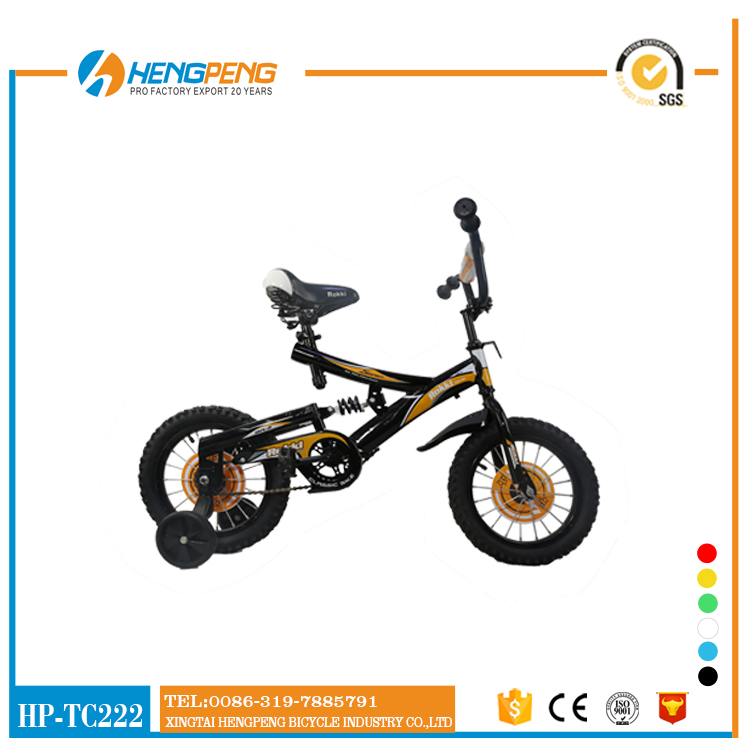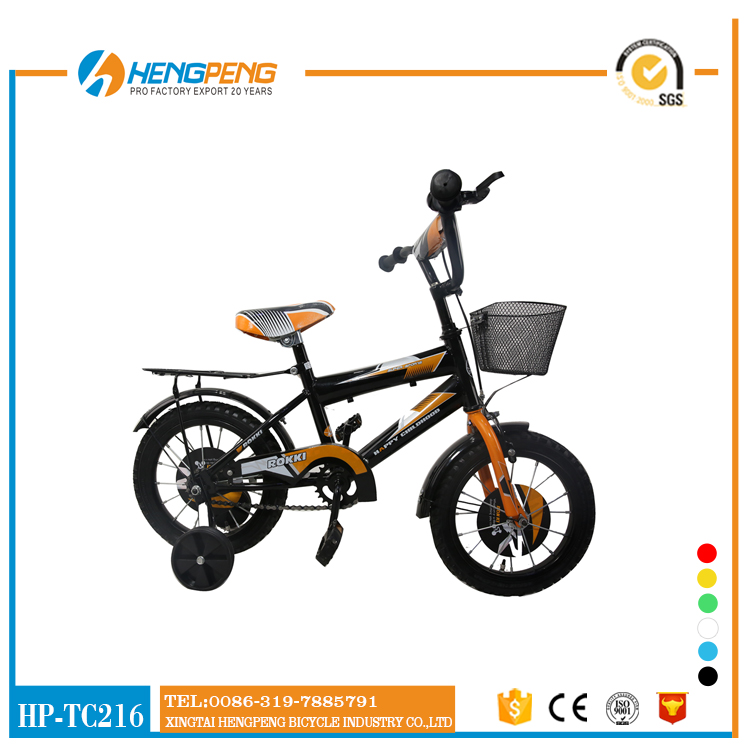 Especificación
Specification Sheet More Details Contact Aileen(skype:hengpeng_002)
No.
Parts
Description of Goods
1
frame
steel, 1.0mm, painted.
2
fork
steel, 1.0mm
3
head parts
steel, 5pcs, CP
4
handle bar
steel, CP, without toy
5
stem
steel, CP
6
front hub
steel,UCP
7
rear hub
steel, UCP
8
b/b part
Three piece.black ED
9
rim
Steel
10
tire
2.125 air tire or foam tire
11
inner tube
butyl tube
12
spoke
steel UCP
13
chaincover
full-form type
14
chainwheel
24T*89mm
15
Crank
3 PCS
16
brake
F&R caliper
17
pedal
Plastic without ball
18
saddle
plastic
19
seat post
steel CP
20
traningwheel
plastic
21
mudguard
plastic
22
grip
PVC,with colorful ribbon
23
seat post screw
steel UCP
24
sticker
customer's logo ,one set
25
package
85%package
26
Paint
Non-toxic&environmental
27
Chroming Plating
Quality of Chroming Plating for all the CP parts have to be HIGH GRADE.
28
Attached
flag,water bottle,F/R mudguard tool box, basket
29
Color
100pcs paint one color
30
Quantity
500Sets
Palabra clave: bicicleta para niños, bicicleta para niños, bicicleta para bebés, bicicleta para niños, bicicleta para niños, bicicleta para bebés, ciclo infantil, ciclo infantil, ciclo para bebés, suspensión completa para niños en bicicleta
¿Cómo encontrar el tamaño correcto?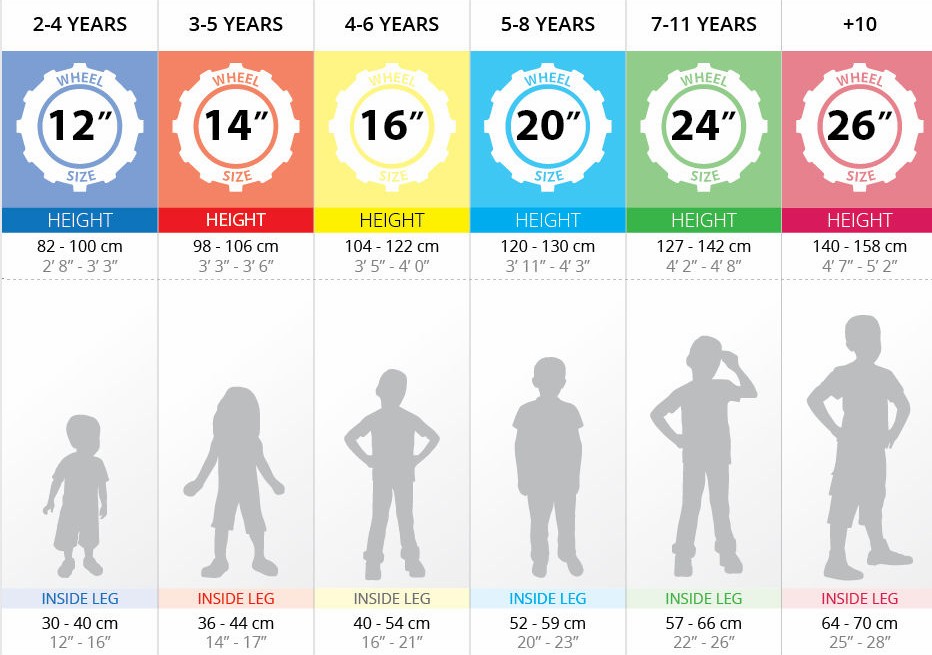 partes Detalles Mostrar